Matrix
What is the metabolic matrix model?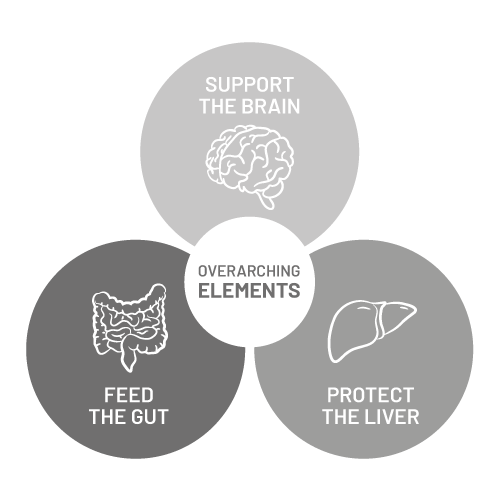 A science-based framework for understanding and applying metabolic health & nutrition that can transform the way we think about formulating foods and beverages. The matrix is built upon the understanding that nutrition doesn't exist in a vacuum and that all foods and beverages are ultimately metabolized in the human body.
The metabolic matrix was born out of an industry desire to forge a new level of food system change, based on current scientific evidence. KDD, a leading food and beverage company in the MENA region, commissioned an independent scientific group of advisors to develop a new approach that linked metabolic health and nutrition. A year of intensive work resulted in the development of the metabolic matrix model. From the beginning, KDD sought to share the metabolic matrix model, and to invite collaboration, input, and critiques, to assure that the model will ultimately be useful other interests, recognizing that for true food system change to occur, systemic solutions, not proprietary solutions are needed. Inspired by the metabolic matrix model, Swedish Hospital, part of the larger Providence health care system supporting over 100,000 health care providers, is offering an international CME symposium on metabolic health and nutrition.

Support the Brain
Through nutrient-dense foods
With healthy and brain-essential fats
With healthy proteins providing sufficient and appropriate amino acids
With "brain-selective" nutrients which help govern neurotransmitter function

Feed the Gut
Reduce processed carbohydrates
Whole intact food (cellular) matrix
Provide prebiotic nourishment (Soluble fiber & Insoluble fiber)
Replace probiotic nourishment (gut microbiota)
The metabolic matrix as expressed by two interests: KDD and Swedish Hospital: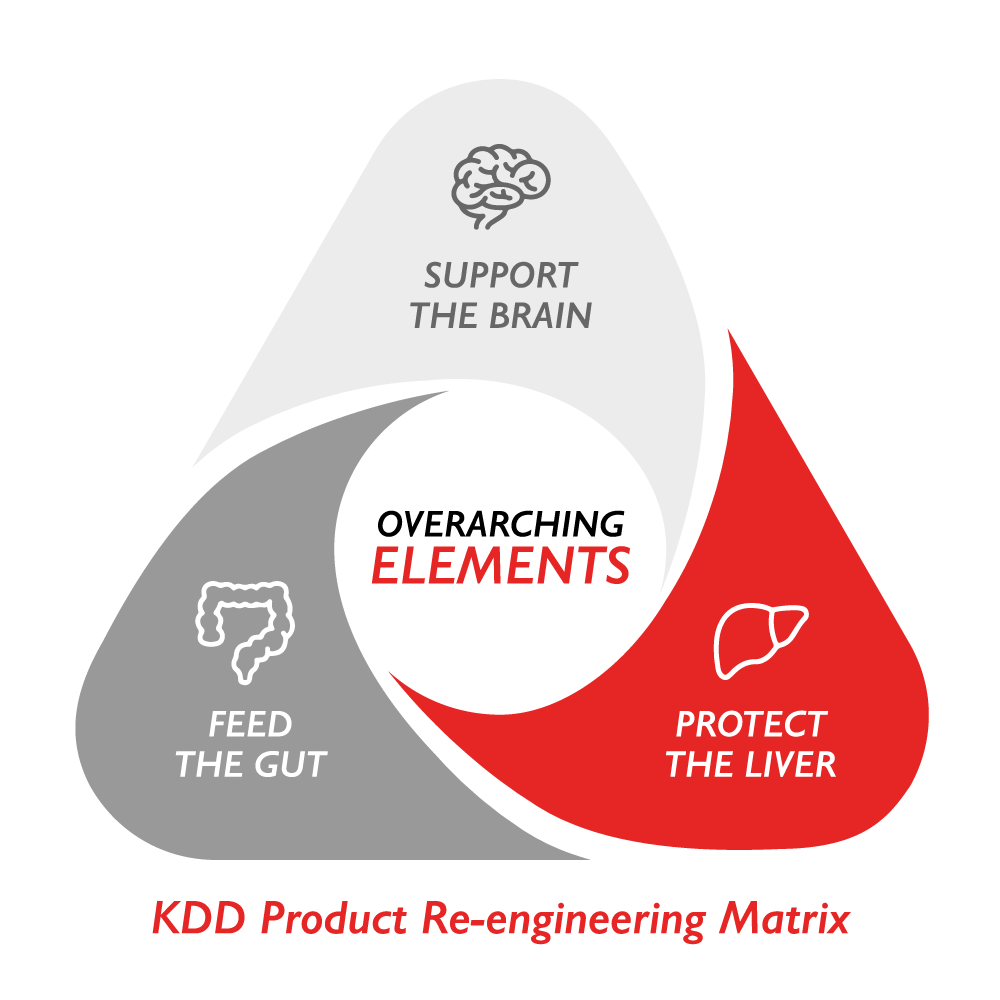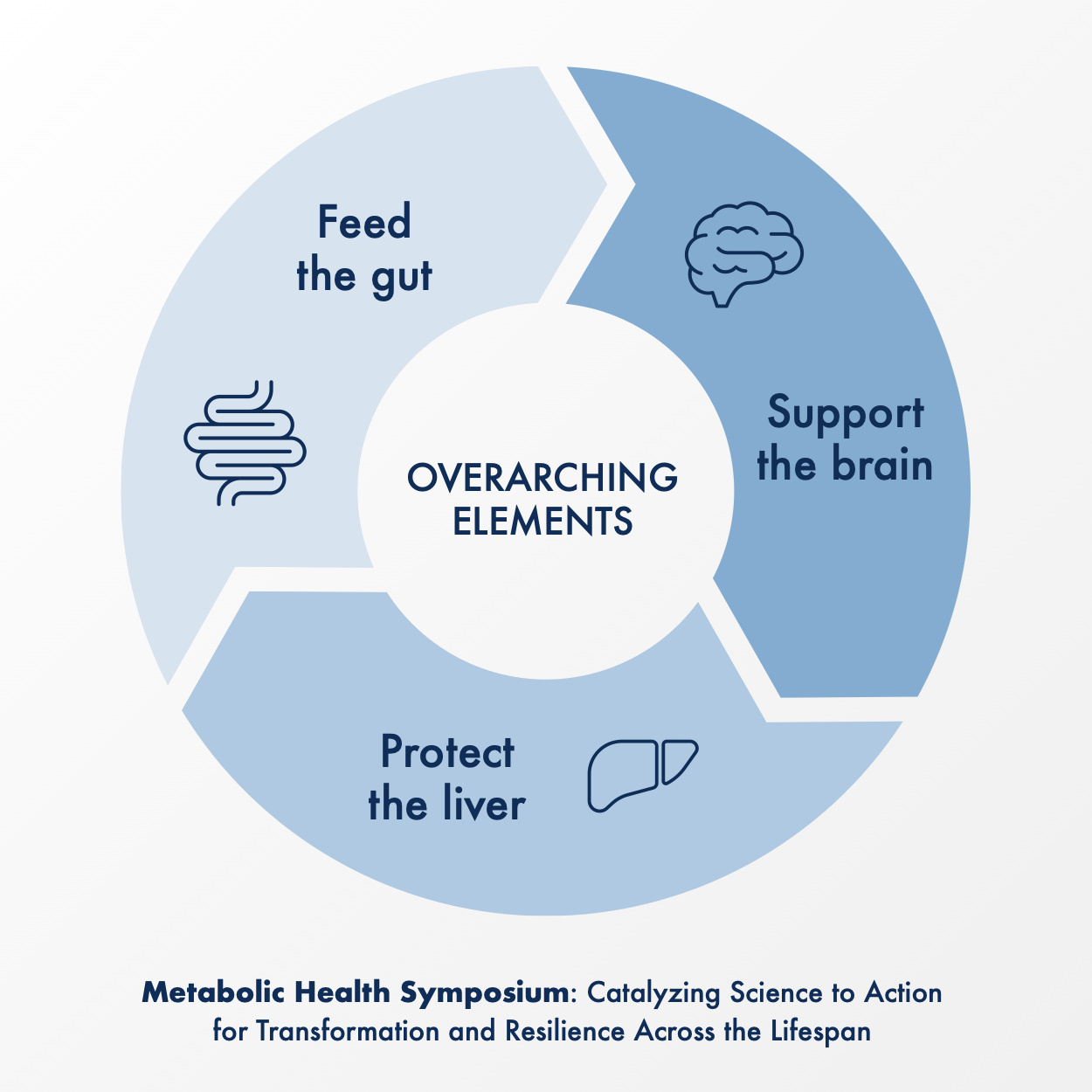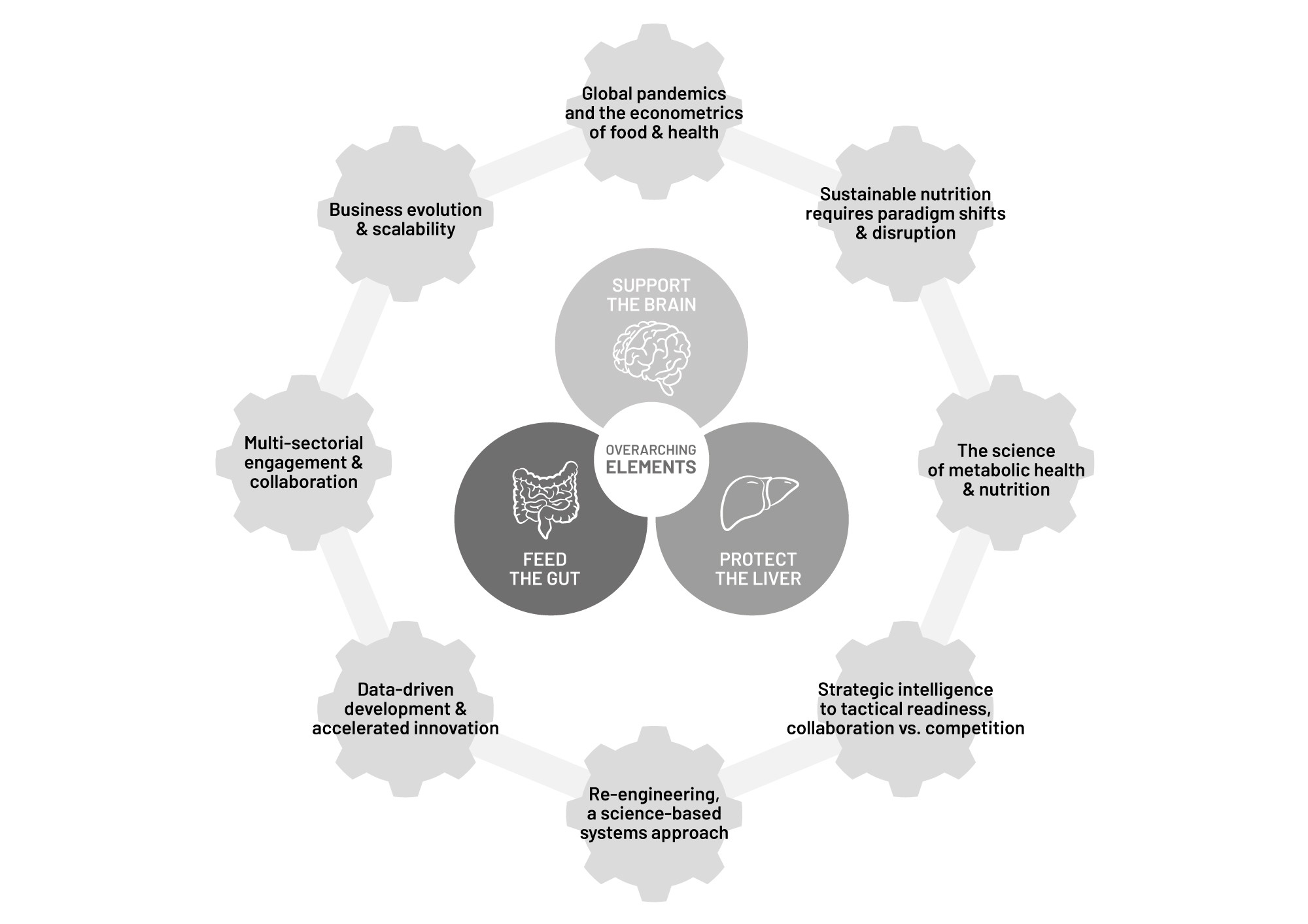 Implementing such a comprehensive and systemic approach has come with significant challenges associated with consumer preferences and beliefs, taste appeal of products and costs. Over the course of implementing this work, KDD has maintained its focus on eight "gears of change".
Featured in the article: "How the new future of nutrition puts holistic health first" on the World Economic Forum platform.