Metabolic Matrix . Info
The Metabolic Matrix, a groundbreaking tool for transforming the food and beverage industry, places metabolic health & nutrition at the heart of food system change.
Metabolic Matrix
"Metabolic health" – the primary marker and outcome of nutritional security – needs to be re-conceptualized as a fundamental organizing principle to drive food system change. Chronic disease driven by processed food provided the backdrop for COVID-19 spiraling out of control.
Fundamental and structural changes are needed in the way the food & beverage industry engineers foods, with metabolic health as the "North Star." Linking good food, metabolism and health reduces or eliminates preventable, diet-related diseases and the financial burdens they foster.
A scalable, replicable framework for doing this is described in a "metabolic matrix," a science-based template for designing foods that ensure metabolic health.
An overview of this concept is described in an article (Food meets health: How a new approach to metabolic health could tackle chronic disease) and a paper (Health Meets Food through a Metabolic Matrix) posted on the World Economic Forum website. The metabolic matrix is also prominently featured in a WEF community paper, titled Achieving Societal Resilience: The Nutrition Opportunity.
The metabolic matrix work is also described in this infographic in English and Arabic. A slide deck is also available in English & Arabic.
Metabolic health is the key to long-term nutritional and economic security. For this reason, the "metabolic reset" dialogue provides rich opportunities for cross-sector collaboration and alignment where food meets health.
A number of metabolical actors are involved with this model, and the intention is encourage the investigation, development, scaling, and replication of the model as widely as possible. A methods paper detailing the development of the model is currently being written, and will be published in a peer-reviewed journal in 2022.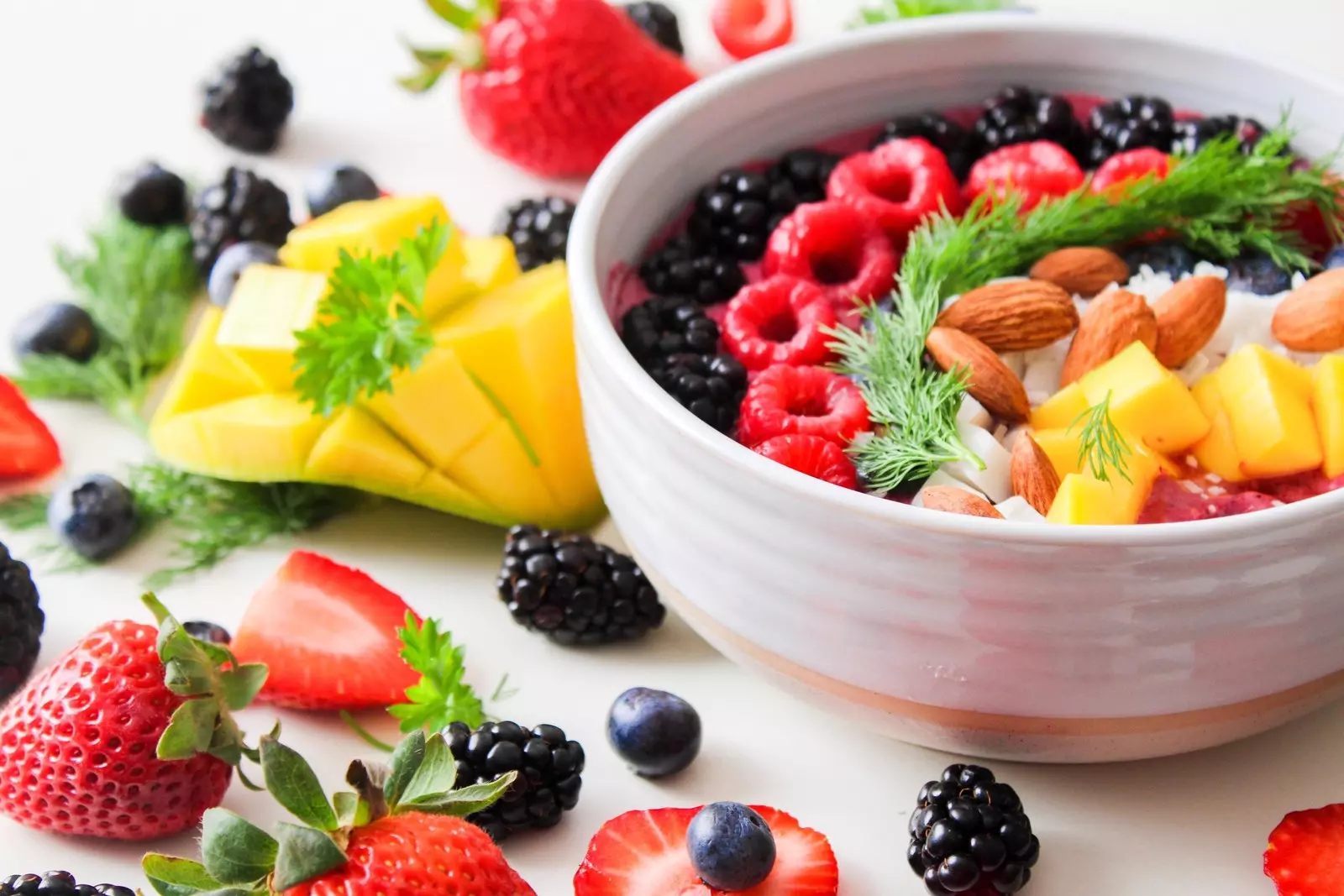 How the new future of nutrition puts holistic health first
Consumers are increasingly seeking healthy, affordable food but the market is dominated by unhealthy choices.

Global issues, such as climate change, geo-political conflicts, and the pandemic, are putting pressure on food and nutrition security.

The 'Metabolic Matrix' aims to serve as one example of how the food and beverage industry can reengineer its products to improve human and environmental health despite these challenges.
Click here to read the full article on the World Economic Forum platform.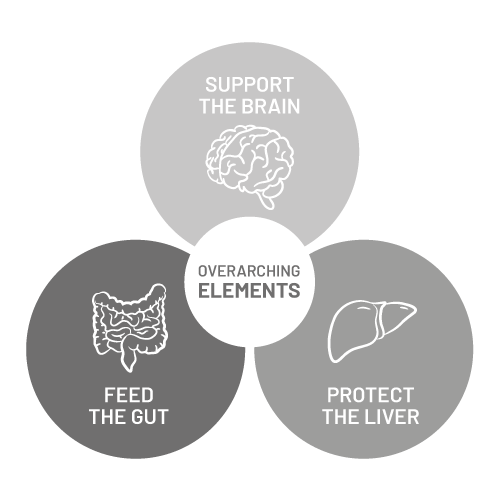 Food is the only lever we have to effect biochemical change to improve our health. The Metabolic Matrix focuses on three pillars of the human metabolic system: the brain, gut, and liver. If a food or beverage is harmful to one or more of these organs, then we must question its role in our diet.

Support the Brain
Through nutrient-dense foods
With healthy and brain-essential fats
With healthy proteins providing sufficient and appropriate amino acids
With "brain-selective" nutrients which help govern neurotransmitter function

Feed the Gut
Reduce processed carbohydrates
Whole intact food (cellular) matrix
Provide prebiotic nourishment (Soluble fiber & Insoluble fiber)
Replace probiotic nourishment (gut microbiota)

Protect the Liver
Fructose reduction
Reduce total sugar intake
Appropriate hydration
Reduce environmental toxins
Reduce glycemic load